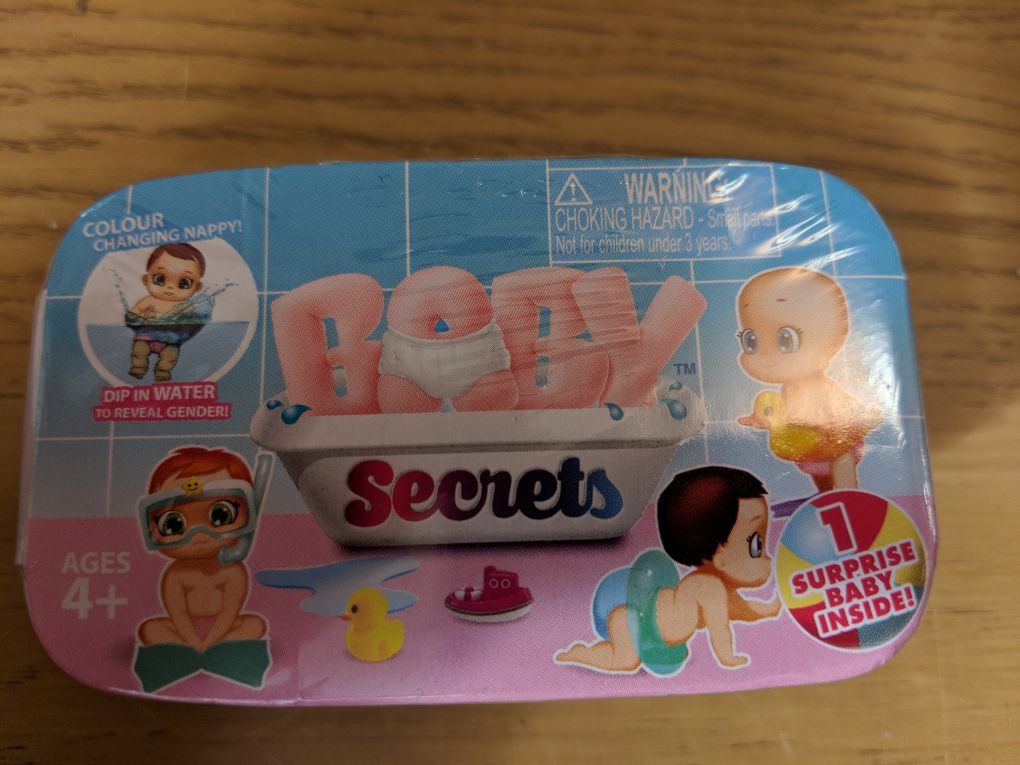 BABY Secrets are the newest collectible to join the blind bag phenomenon, featuring 50 exciting characters with big personalities. Each baby comes with a birth certificate and a bathtub. You can find out if your baby is a boy or a girl by filling the bathtub with water and dipping it in to reveal what colour their nappy changes to.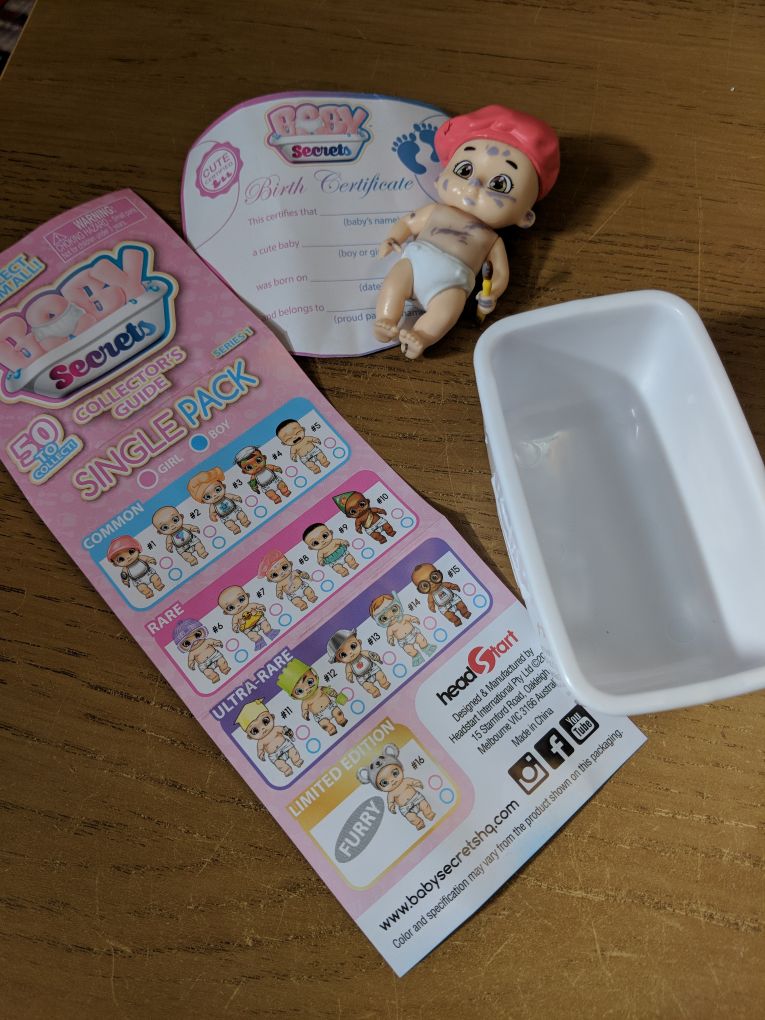 We couldn't wait to discover which baby characters we had and we were pleased with how easy these ones are to open, LA could open the packs on her own without asking me for any help.
As well as the single packs, you can also get a variety of activity packs each of these packs comes with 2 exclusive babies and 1 surprise baby. The pack also contains a bathtub, 3 birth certificates, a collectors guide and either a high chair, rocking horse, bassinet or pram. We received the rocking horse set and the pram set, I was really pleased with the quality of the toys they seemed to me to have much more playability compared to other blind bag collectables. LA used them alongside her dolls house dolls
The BABY Secrets single packs are available from Amazon and other good toy retailers with an RRP of £2.99. And the activity packs are available with an RRP of £12.99.