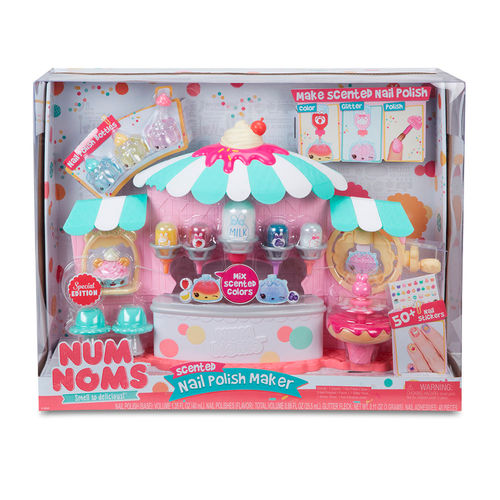 My kids love Num Noms and when they saw that there was a nail polish maker, even the boys got excited. I've been slightly critical of Num Noms in the past because like most blind bag toys they don't really offer a lot of playability on their own. When I saw that the nail polish maker was also a playset I was quite pleased and felt like the makers of Num Noms had really thought it through, a creative toy that is also playable.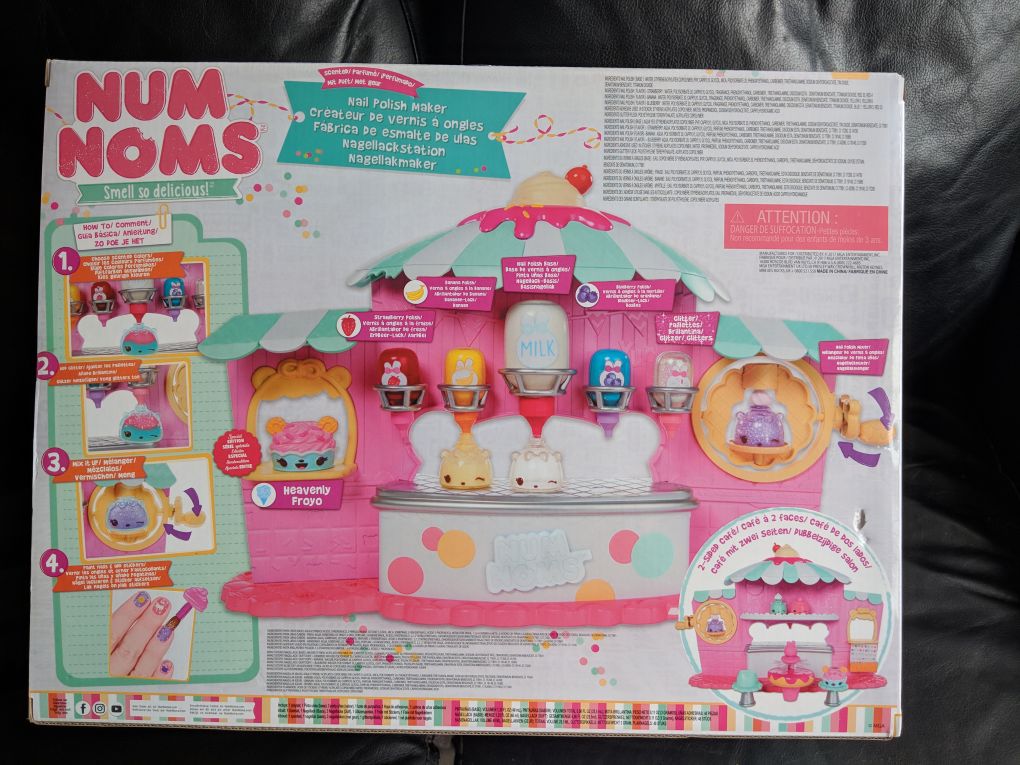 In the box, you get 3 empty nail polish bottles in the shape of Num Noms, an exclusive Num Nom, 3 scents, nail polish base, nail glitter, a cafe playset, 2 stools, a doughnut table, nail stickers and child size false nails. This is everything you need to make 3 bottles of nail polish.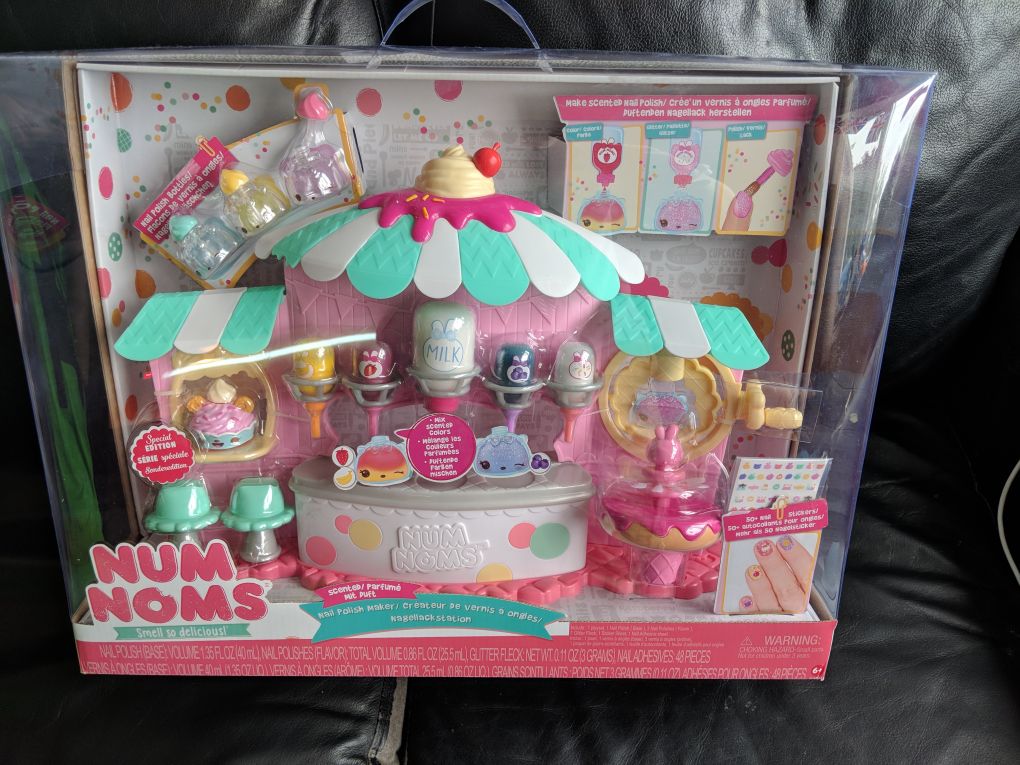 Firstly you add a couple of squirts of glitter, then a couple of squirts of flavour, and finally you add the nail polish base or 'Milk'. Then you put a lid on and shake the pot, before putting it in the spinner to mix it fully. We found that the spinner really didn't work that well at mixing the polish.
We had about an hour of fun making the nail polish however, we were very disappointed to find out that you can't buy refills for the nail polish and you're left will a lot of the 'ingredients' left over and no pots left to use. That meant that after the initial hour of making and 20 minutes using the nail polish, that part of the toy was over, and although you could still use the playset the kids weren't interested in doing that because the main selling point is that it is a nail polish maker. This is really something to think about if you are going to buy this set.
We were sent the Num Noms Nail Polish Maker for the purposes of this review, all thoughts and words are our own.