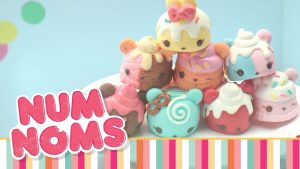 NUM NOMS SERIES 4 IS HERE!
Num Noms Series 4 has landed with a menu of cute new characters and delicious scents – including the launch of a new variety of Noms; available in scented Nail Varnish and flavoured Glitter Lip Gloss!
Cookies, Fancy Cakes, Creamery, Baked Goods, Creme-Filled and Pasta are among the yummy variety of children's collectables for this season's tasty foodie theme.
Num Noms Series 4 Starter Pack – RRP £9.99
It's a recipe for sweetness with Num Nom Series 4 Starter Packs! In eight delicious varieties of Cookies & Milk, Tea Party, Ice Cream Sandwiches, Frozen Yogurt, Snack Break, Princess Cakes, Frosted Donuts and Bundt Cakes.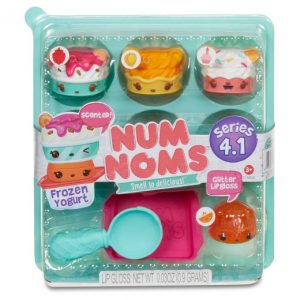 Num Noms Series 4 Lunch Box Deluxe – RRP £16.99
If that doesn't sound tasty enough, Num Noms Series 4 Deluxe flavours of Sweets Sampler and Desserts Tray will also return in the style of super cute Lunchboxes, which can be reused to carry your collectables, too.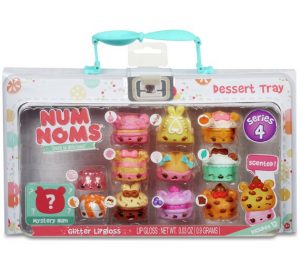 Num Noms Surprise in a Jar – RRP £9.99
The flavour fusion continues with a range of six different Num Noms Surprise in a Jar flavours including Smores, Rainbow Pop and Sugary Glaze.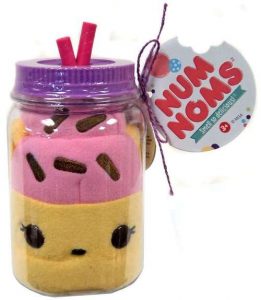 Num Noms Series 2 Lights – RRP £4.99
Also returning to the range are Num Noms Lights in Series 2! Num Noms Lights light up in two colours. Now, you can wear as a ring! Stack the Nums on top of the Noms to make 300+ sweetly scented combinations, starting with Gummy Bears Candy and Slushies!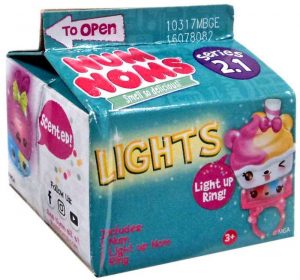 Num Noms Nail Polish Maker – RRP £49.99
Give your nails a scent-sational makeover with the Num Noms Nail Polish Maker.  Mix your own scented nail polish with strawberry, blueberry, banana nail polish and glitter! Create your own scented colours, like Straw-Nana Pink! Perfect for sharing with friends!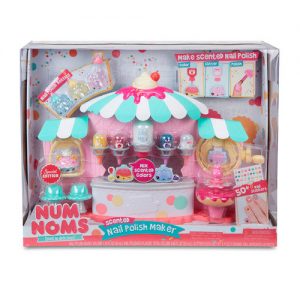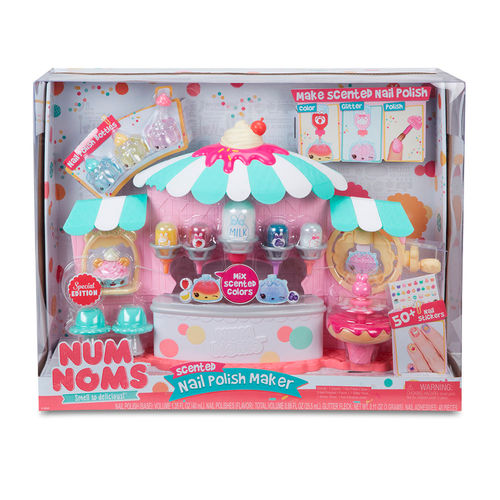 Num Noms Collectors Case – RRP £19.99
Carry your Num Noms collection with you on-the-go! Store and display your favourite scented characters in the sweet Num Noms™ collector's case!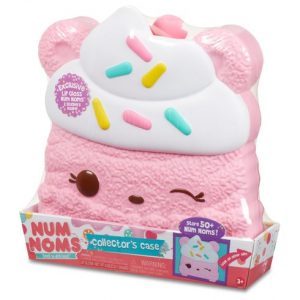 Num Noms Series 4 and Num Noms Series 2 Lights are for children aged 3+ and are available from all good toy retailers including ToysRUs, Smyths and The Entertainer.