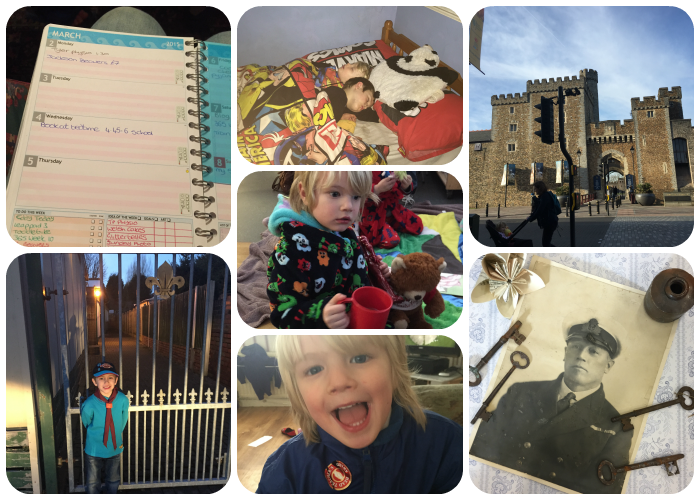 Day 60 – I decided it was time I started to get organised with my blog and make a list of posts which I want to write each week.
Day 61 – JR had his 2nd session at beavers and was so proud to be able to wear a uniform
Day 62 – A sleeping boys photo.
Day 63 – TP enjoyed having his teachers read him bedtime stories at school while enjoying a hot chocolate.
Day 64 – Before nursery this morning TP wrote a thank you letter to his head teacher for reading him a bedtime story and drew the characters from the story. The Headteacher gave him a Headteachers award sticker for the effort that TP had made.
Day 65 – I caught the train to spend the evening in Cardiff for Blog On Cymru and decided to visit the castle.
Day 66 – This a picture that I composed in the photography session of Blog On Cymru.