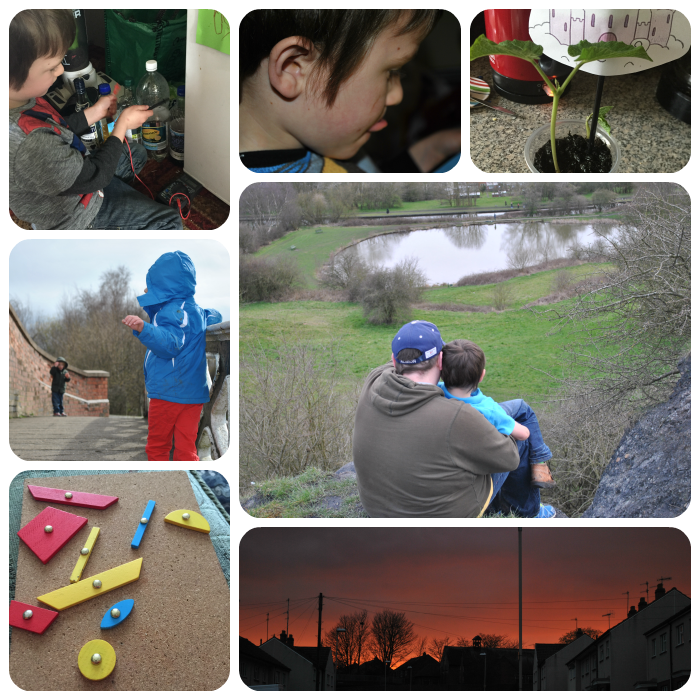 Day 88 – JR suddenly seems eager to learn and today he wanted to learn about what material do and don't conduct electricity using his Grandad's battery tester.
Day 89 – I was testing out my new camera and lens and caught the concentration on JR's face as he tried to write a letter by himself.
Day 90 – There was much excitement from TP when he realised his magic beanstalk had started to grow.
Day 91 – We took a walk around the local canal system.
Day 92 – Another walk around the canals, this time with Daddy as well took us up to the top of a slack heap locally known as 'The Pudding' Daddy was pointing out all the local laces you can see to JR.
Day 93 – TP made a solar system using his tap-a-shape kit, You have to use your imagination but he is only 4.
Day 94 – Sunset!