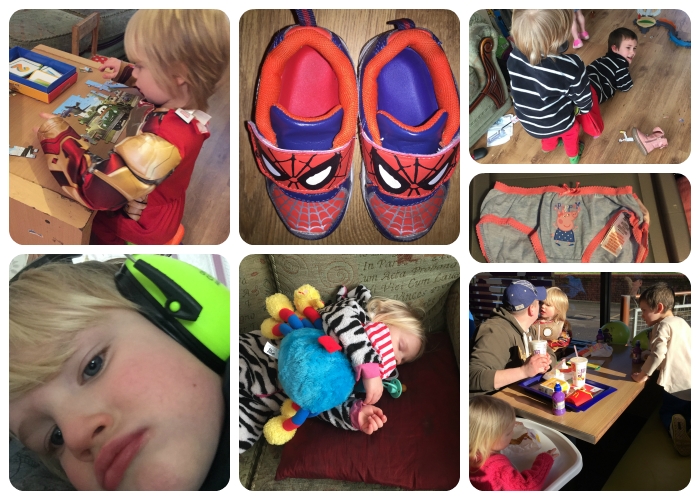 Day 46 – TP got a new jigsaw today, they seem to be his new obsession. As he is most days now he wanted to dress as Ironman.
Day 47 – The half term started with an appointment for TP, he had arches fitted in his shoes to help correct his flat feet. He is so pleased that they match the colour of his Spiderman shoes.
Day 48 – JR tried to help TP with some of his occupational therapy exercises.
Day 49 – LA is showing signs of being ready to potty train, so we tried her in 'Big girl pants' for the day.
Day 50 – TP was feeling quite stressed out this afternoon so wore his ear defenders for most of the afternoon.
Day 51 – LA fell asleep cuddling her singing night time woolly toy, while it sang to her. Quite an achievement seeing as she's been terrified of it since she opened it Christmas day.
Day 52 – As a treat because their brilliant behaviour this week we had McDonalds for dinner, obviously dressing as Ironman and Mister Maker for the occasion was a must.