For the past few days the tiny 3 have been intrigued by what is growing in the bowl of water. It looks a bit like frog spawn was JR's explanation.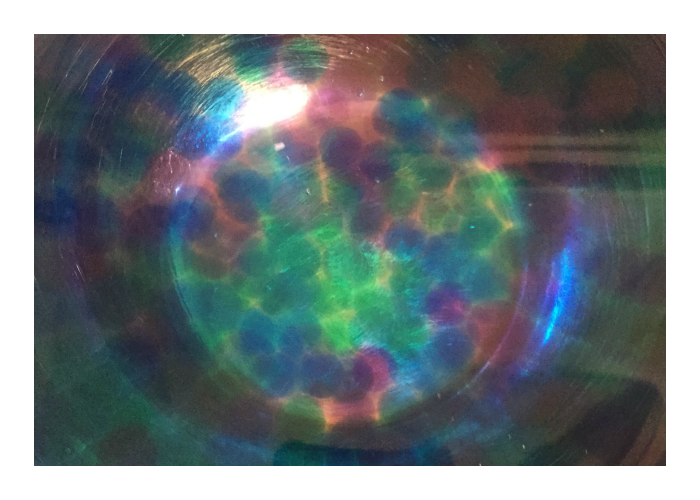 On Thursday they found out what it was and they were extremely excited, because it was of course waterbeads. We had experimented with them back in 2013 when LA was very little and she had to watch on from her bouncy chair. This time she was really eager to join in with the boys fun.
They started by pushing the beads around with their toy cars before JR thought it would be fum to use their big yellow dumper truck to scoop them up and move them about.
JR then started showing how much he has matured since starting year 1 at school by asking some basic science questions like 'why is it harder to squeeze the little beads until they burst than the bigger ones?' and 'which will bounce higher a smaller or bigger one?'. TP started sorting the beads by colour and then counting them. Much like when the boys were younger LA was just interested in holding them and rolling them around the tray. 
It wasn't long before JR said can we feel what they feel like if we walk on them Mommy,  and before I could say make sure you stand on a towel when you get out, they we in.
They had loads of fun kicking the beads to each other and feeling them under their feet, and before long the boys were stripped off and sat in with the beads. We all had about an hour and half of fun with the waterbeads. Although all that was left at the end was a big mush of squashed burst beads.
The Tiny 3 cant wait to get the beads out again soon, I'm not too sure the beads agree though.