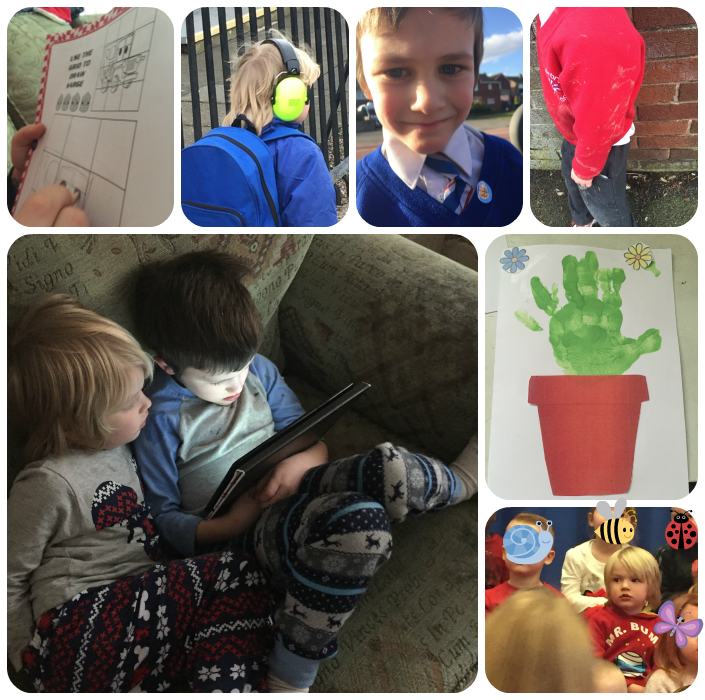 Day 67 – JR asked me to help him draw a character from cars, I'm really not very good at drawing.
Day 68 – The wind and traffic were bothering TP so he wore his ear defenders to school.
Day 69 – JR came home from school with a maths ace sticker.
Day 70 – As part of the learning at nursery around Jack and the Beanstalk, the children played with baked beans. TP came home covered in them.
Day 71 – TP brought his handmade mothers day card home and was so it excited about it he gave it to me 3 days early.
Day 72 – TP had his mother's day assembly today, I felt so proud listening to him sing and watching him dance. (As per school rules I've blocked out everyone else's face)
Day 73 – I finally decided that it was time to sign up for Netflix the boys were incredibly happy with my choice.