As a child I always loved school, but I loved school holidays more. Being able to spend time with my friends and family and no rushing around first thing in the morning. Now I'm a parent of school and nursery age children, I once again love school holidays, being able to spend quality time with all 3 children and no rushing around first thing in the morning. A luxury which during term time is usually reserved for Sundays.
This Easter holiday me and the tiny 3 have been relishing the unexpected heatwave which we have been having by getting out and about as much as possible, in the garden or on long nature walks around the local canal system. It has been so much fun, but also very busy and chaotic.

We had had so much fun and had walked for quite a few miles so decided it was time for a rest, and everyone knows a rest after adventures like these is better with a nice piece of cake. So after telling the tiny 3 for over an hour whilst walking that I'd forgotten to pick up the cakes I surprised the tiny 3 and their reactions were priceless.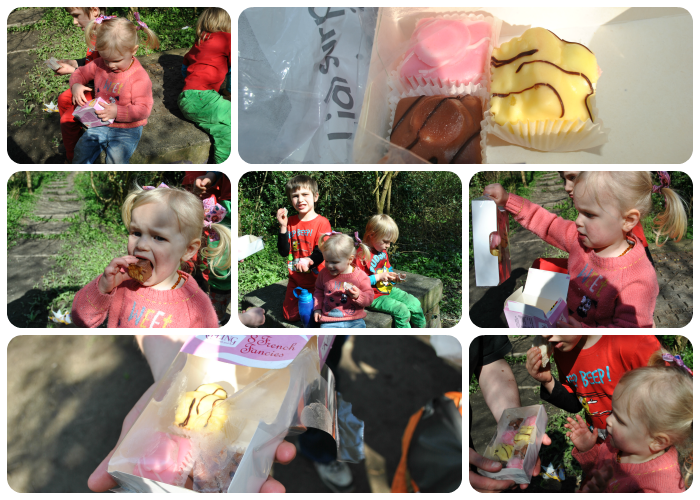 During the 2 week holiday we did have some down time where the children played in the garden on the trampoline, on their bikes or playing football. Whilst most of the time I was outside with them refereeing the arguments and wrestling matches (if my neighbours are reading this I am so sorry for all the noise) there were a few occasions where they all played together nicely and it was so harmonious, I was able to enjoy something else which is always better with cake – A nice cup of tea!
What activities do you think are #Betterwithcake ?
Disclosure:   This post is an entry for #betterwithcake Linky Challenge , sponsored by Mr Kipling. Learn more at https://www.facebook.com/mrkiplingcakes