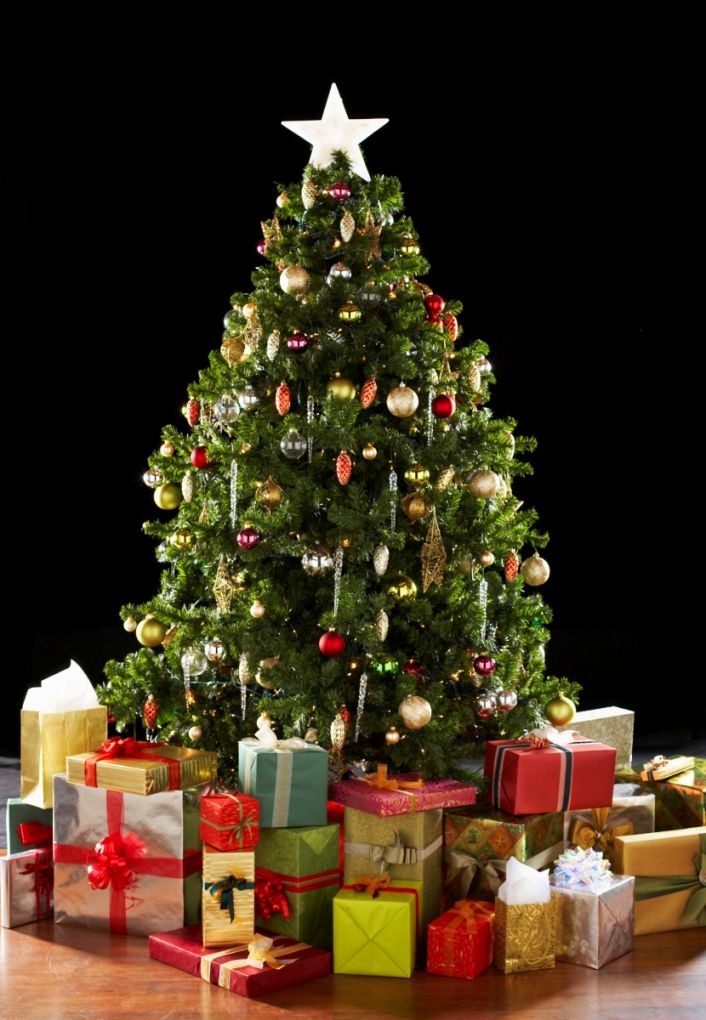 Over the Christmas break me and TP have been working on a diary as part of his homework for school, I've had lots of fun listening to him tell me about his day, and as such I'd like to share it here on my little corner of the interwebs.
Friday 16th December
We broke up from school at lunchtime and mummy and LA walked to school to pick up me and JR. We had lots of fun on the walk home, we looked at all the pretty decorations in people's house windows. My Nanny and Grandpa have come to visit us because they are going to Benidorm for Christmas on Sunday. Grandpa noticed I had some spots – they look like chickenpox …..
Saturday 17th December
When I woke up this morning I had a lot more spots, Mummy took me to the chemist and he said that it is definitely chickenpox, mummy brought me some special gel to stop my spots itching and some medicine because I was hot. When we got home we played board games and I played on minecraft as well.
Sunday 18th December
I feel very poorly today Mummy said it looks like I have more spots each time she looks at me, I have spent most of today lying on the sofa in my pyjamas and watching the old star wars films.
Monday 19th December
I still feel poorly and tired but I have managed to eat some food today and haven't slept as much I've even managed to play the xbox a bit today, mummy says there are no new spots so I must be getting better. Even though I still feel tired and poorly Daddy took me to the cinema to watch Star Wars, he said his girlfriend could get my spots and it would hurt the baby.
Tuesday 20th December
I feel so much better today most of spots have scabs on, me and mummy played on minecraft, we played some games, did colouring and watched Home Alone and Nativity christmas movies.
Wednesday 21st December
All of my spots have scabbed! I feel so much better today and Santa is coming in a few days so today I've been sorting out some toys to take to charity shops. And I helped my mummy tidy my bedroom.
Thursday 22nd December
We had a really early start to the day today, I had to go to the hospital at 8.30 for an appointment to get new insoles for my shoes, then we met my Daddy, JR and LA at merry hill. Daddy took us to spend the day at my nanny and grandpa's even though nanny and grandpa wasn't there. He said that I couldn't go to his home because of my spots and because of the baby in Daddy's girlfriend's tummy.
Friday 23rd December
Today mummy treated us to a trip to the cinema to see Trolls, she said that I was safe to go to the cinema because I wouldn't be able to give anyone my spots now. I had a cinema breakfast, Popcorn, sweets, coca-cola and crisps, mummy said it's a one-off and not to get used to cinema breakfast it was only because the film started early.  After the film we went home and played games while mummy did housework – I tried to help a little bit.
Saturday 24th December
It's Christmas Eve! Santa is coming tonight……….
Do I have to say anything else mummy?
Oh yeah Church we've been to church I made a Christingle and I got chose to help with the show (presentation about the true meaning of christmas – mum). Then we went to Great-Grandma's and gave her the presents we've chosen for her. After this we're going to put santa's plate out for him, and put the reindeer food outside then we're going to go and sleep at Daddy's house, Mummy looks sad.
Sunday 25th December
It's Christmas! Santa came I was a good boy! I have had lots of presents at Daddy's house, Nanny and Grandpa's house and Mummy's house. Santa got me a batcave I've asked for it since I was 2!!!!!!
Monday 26th December
My spots have gone, and I've been playing with all my new toys especially my batcave, and zoomer chimp it's like my very own pet monkey. I helped mummy build LA's really big barbie house.
Tuesday 27th December
Today I helped mummy to tidy up some of our new toys then mummy had a fire with the wrapping paper and cardboard. We played my new game before bed its called Turtle Fun.
Wednesday 28th December
Today Grandad took LA to Drayton Manor to say thank you to Santa for all our presents and Mummy took me and JR on an adventure to Birmingham, to see Marvel Universe Live, Mummy was silly and took us to the wrong place so we went on 5 trains instead of just 2! It was so much fun, I sat by a boy called Oscar it's funny that there are 3 Oscars in the world! I saw Thor Hawkeye, Captain America, Iron man, Hulk, Captain Marvel, Black Widow and Spider-Man. The baddies were there too, Red Skull, Rhino, Loki, and lots more. The Avengers won.
Thursday 29th December
Me and mummy started finding homes for all our new toys today and we played Pie Face! JR got splatted lots and I won. Then we played Avengers frustration and I won again.
Friday 30th December
LA has got chicken pox so when Daddy picked us up we went to Nanny and Grandpa's again, then when we came back to Mummy's I played Marvel monopoly.
Saturday 31st December
It's New Year's Eve, I get to stay awake until next year, I'm very excited, LA is very poorly and sleeping lots, I'm worried about her.
Sunday 1st January
I stayed awake until the fireworks last night so today I'm being lazy and playing minecraft all day.
Monday 2nd January
Today is the last day that Grandad is home he is going to work tomorrow, so today we have played lots of games together and I sat on his lap watching the full time football scores, before bed we played JR's  Greedy Grandma game – I lost, but I had fun.
Tuesday 3rd January
It's the last day of the holidays, We go back to school tomorrow, so today we're watching netflix, playing lego dimensions, and getting ready for school.