This Mother's Day instead of buying your mum a card and a gift why not make them something. As a mum myself I always love receiving a handmade card from the kids and the best present I ever get from them is the great big hug they give me 1st thing on Mother's Day morning, even if that hug does come at 2 AM.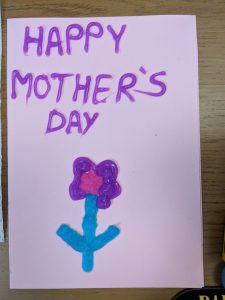 I made this card with Gel-A-Peel's new fuzzy accessory set that enables you to flock your creations the Gel-A-Peel Fuzzy Kit, which includes templates, 3 tubes of Gel, fuzzy flock and hardware to create earrings.
Gel-A-Peel is available in a variety of sets to suit every pocket.